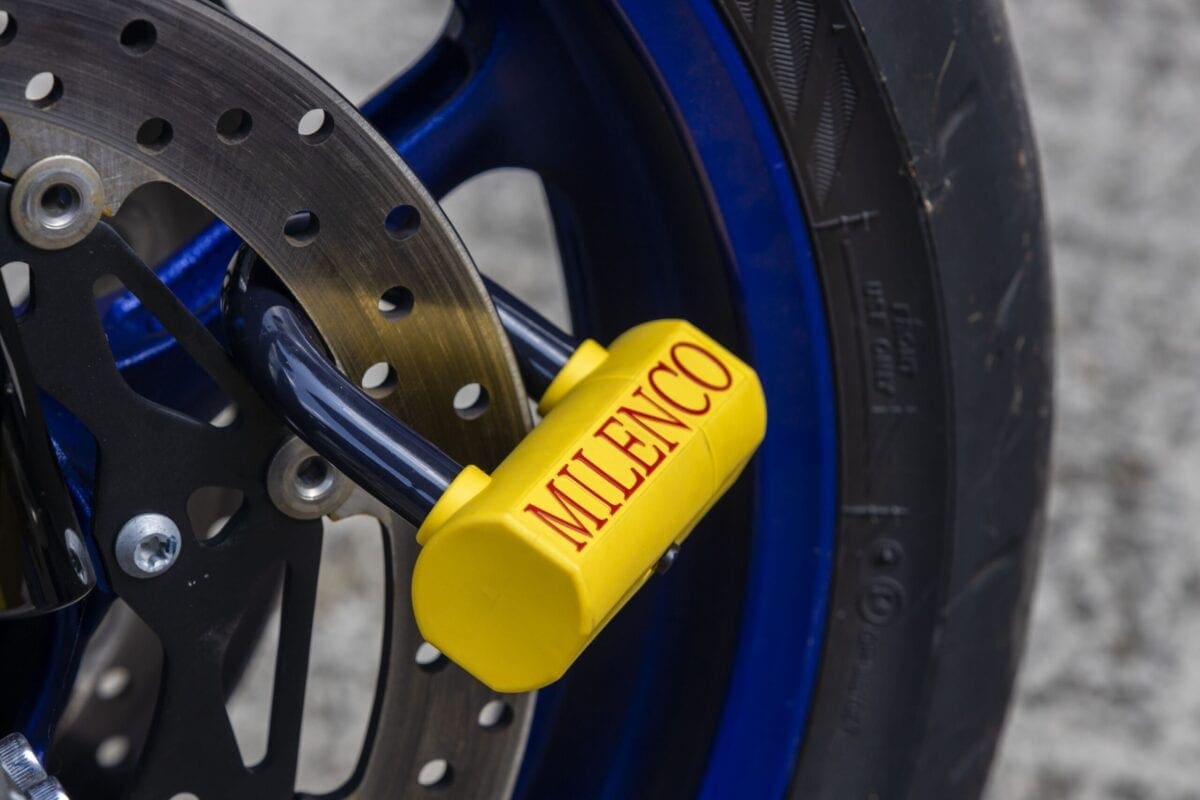 Milenco are one of those companies you might not have heard of as a biker.  But if you take the security of your bike seriously, I'd suggest it is a name to consider.
Milenco has been around since 1993, initially providing security in the automotive sector before expanding into the leisure vehicle arena (such as caravans).  Over the years they expanded capacity to make premium brand products for Swedish, German and American companies.
In 2015 the decision was made to move into motorcycle security with their own range.  After a three year research and development programme  their bike range debuted in November 2018.
The range consists of Chains, U-Locks and Ground Anchors (they also make a carry-bag for the locks/chains and a helmet cable to be used in conjunction with the other products in the range).
There are three levels of U-Lock (Dunrod, Dundrod + and Dundrod ++) the main difference being the length of the shackle).
The Chains are available at four levels (Colraine, Dundrod, Dundrod + and Snaefell); all are made from Chrome-Molybdenum Steel, with the Snaefell lock and chain being one of the few products that achieves Sold Secure's 'Diamond' rating.
There are two ranges of Ground Anchors (Dundrod: an arch that is riveted to the ground, Snaefell: A hinged product that can lie flat and allows the use of thicker chains)
The entire range is developed and assembled in the UK.  Obviously the techniques employed are a closely-guarded secret, but Milenco did say the entire range is tested at Sold Secure's state of the art facility where the engineer undertakes a series of physical attacks.
And clearly their techniques work.  100% of Milenco's motorcycle products carry the 'Gold' Sold Secure certification (they make one product for small scooters that carries the Sold Secure 'Silver' scooter rating), with the Snaefell range being one of the few products in the world that carries the 'Diamond' rating: To get this, it has to withstand an attack by an Angle Grinder for more than three minutes!
Milenco's products have also gained ART certification (ART is from Holland, this is an international standard similar to Sold Secure), with the Snaefell currently the only lock to carry both Sold Secure Diamond and ART 5 Star rating.
To help guide the customer, Milenco devised their own security rating system to show how "secure" a product is within the parameters of their entire range.  For example; the Coleraine 9mm chain and lock has a Milen