That's right. BMW's come up with a new chain that needs as little maintenance and lubrication as a shaft drive.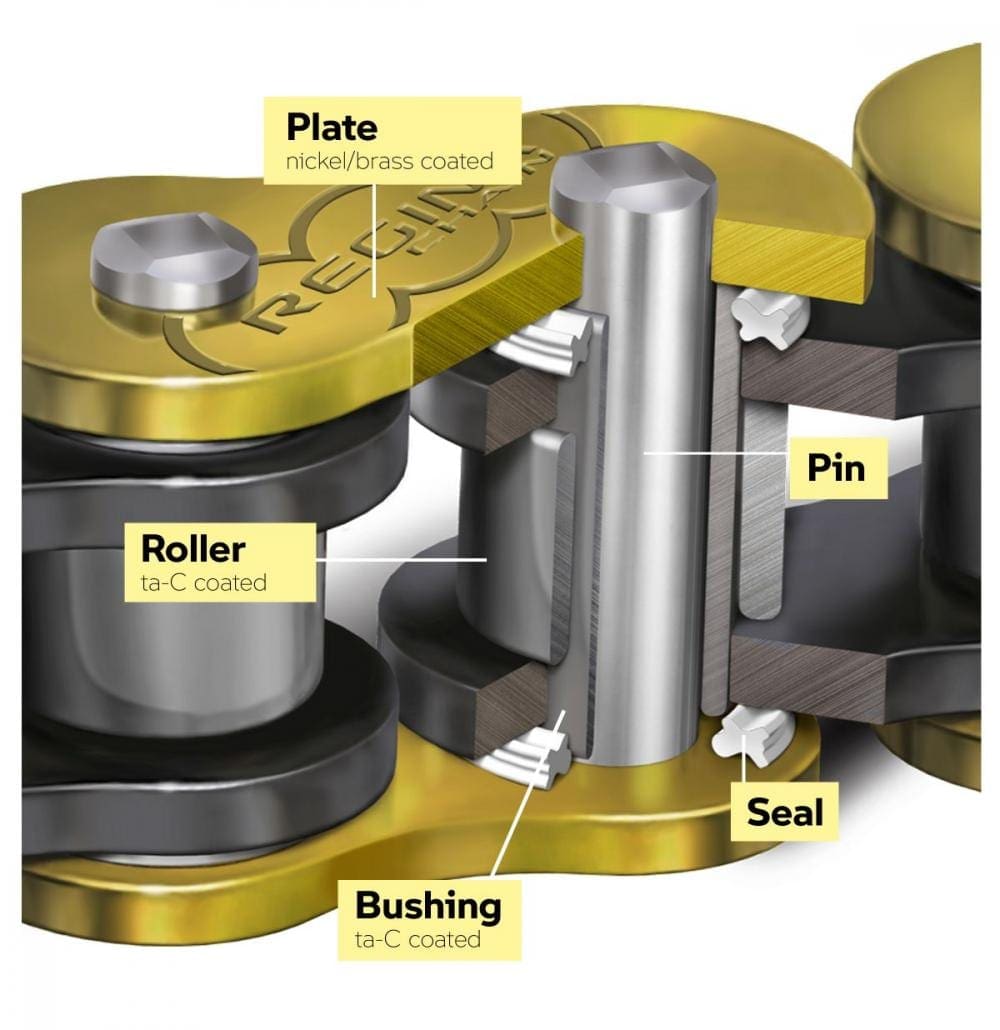 BMW's a big fan of low-maintenance drivetrains. It's used shaft drive across its range for years – and now it's developed a new chain using industrial diamond.
Traditionally, a motorcycle requires constant maintenance. It must be kept clean, greased correctly, checked periodically and adjusted if there's too much 'play'. And eventually, it's going to need replacing. BMW reckons it's come up with a solution to end all that.
The M Endurance chain is equipped with permanent lubricant, as the rollers are coated with amorphous tetrahedral carbon (ta-C). Also known as industrial diamond, the coating does not wear out. That's not all; the coating also offers a drastically reduced coefficient of friction – which essentially makes routine maintenance unnecessary. That's a big deal.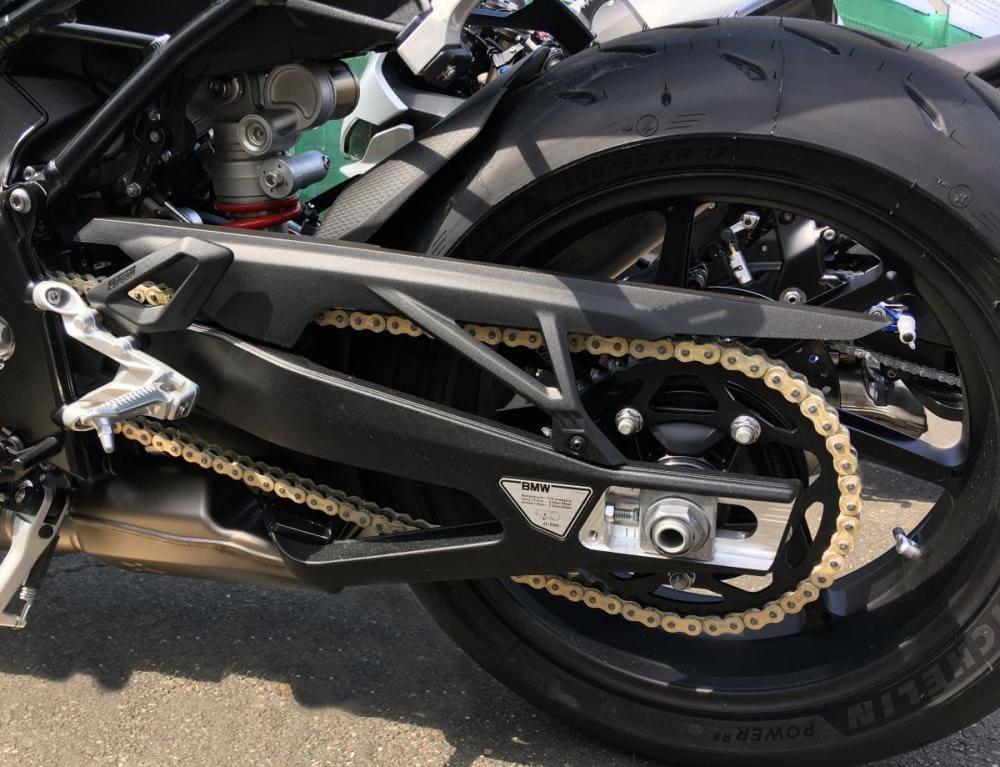 At the minute it's available with 525 wheelbase for the S 1000 RR and S 1000 XR for an extra £100. But chances are it'll soon be available across a range of BMW's bikes.
For more information, click HERE.