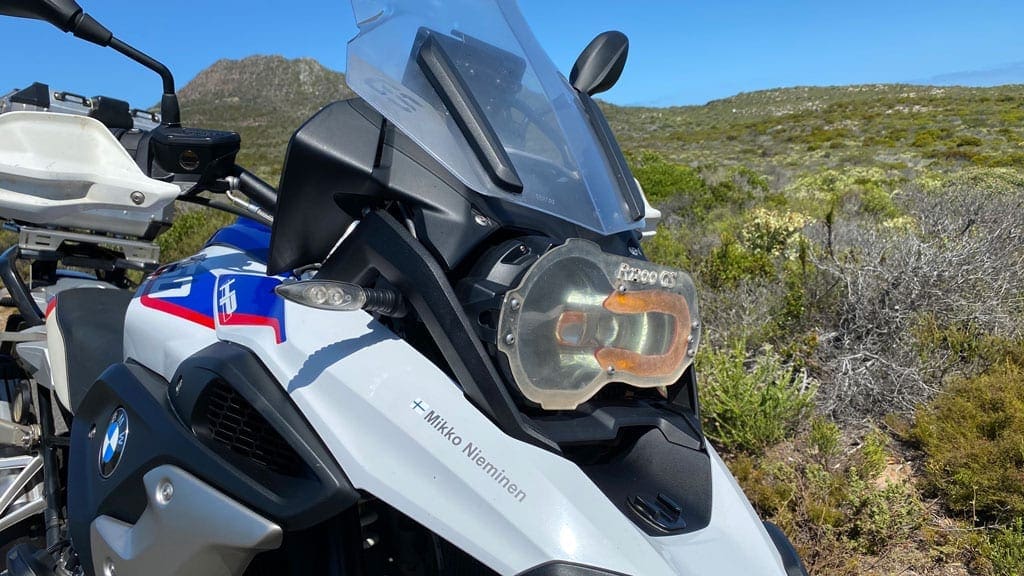 Words & photographs: Mikko Nieminen, Motorcycle Sport & Leisure editor
When I booked myself on the Motorrad Tours South African Garden Route tour, I had my mind buzzing with thoughts of lions, elephants and miles of exciting roads to ride. And not much else. Things like geography, climate and culture seemed like minor details – something to be looked into later.
As usual, that elusive 'later' never materialised and the departure day drew closer and closer without me having done any prep at all. It was blatantly obvious that apart from my hazy memories of grim Apartheid news decades ago, I didn't really know anything about the country I was about to visit.
So, I did what you do in the absence of a guide book – I googled it. The first page that came up was the UK government's travel advice. It started well: "Over 430,000 British tourists visit South Africa each year. Most visits are trouble-free."
That last bit made me twitch a bit. What did they mean by 'most'? Was it most as in "Most people in the UK get dressed before leaving the house"? Or "Most people in the UK voted to leave the EU"? Both statements are true, but I'm sure you'd agree there's a big difference in what kind of odds you get.
Oh well… I reminded myself that no South African I have ever met has been a baddie. Some seemed overly keen on strange dried meats and rugby, but otherwise they seemed ok. And my friend Lynn is South African, and she is one of the sweetest people ever to walk this earth, so on balance, they must be ok as a nation. Decided!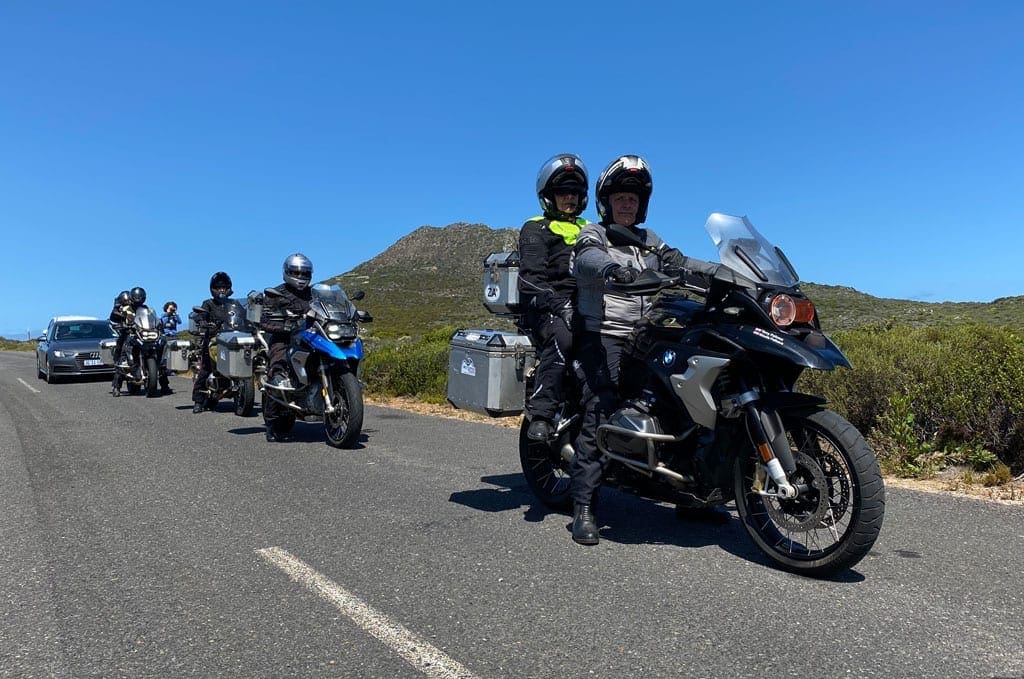 After a bit more web surfing (do people still call it that?) I established the basics, but before I could work out why they had three capital cities and how that worked, it was time to fly to Cape Town. So I did.
Landing in Cape Town soon put an end to any doubts I had about the country. Even with all the history of oppression and violence, and the dramatic chasm between the kind of lives led by the 'haves' and 'have nots', there didn't seem to be any sign of trouble.
The rest of the tour group were already in town when I arrived. Five riders, three pillions, a tour leader, and a local fixer with a support vehicle. They didn't seem like trouble either.
Before getting anywhere near the motorcycles, we started the official programme with a city tour. What we saw was charming. The harbour is a thriving maze of shops and restaurants, street performers and revellers. Table Mountain is a natural wonder offering fantastic views over the city (provided you don't get there on a cloudy day like we did!). And the townships are full of life with determination, entrepreneurial spirit and an unshakable belief that life can be improved. It's easy to fall for the place.