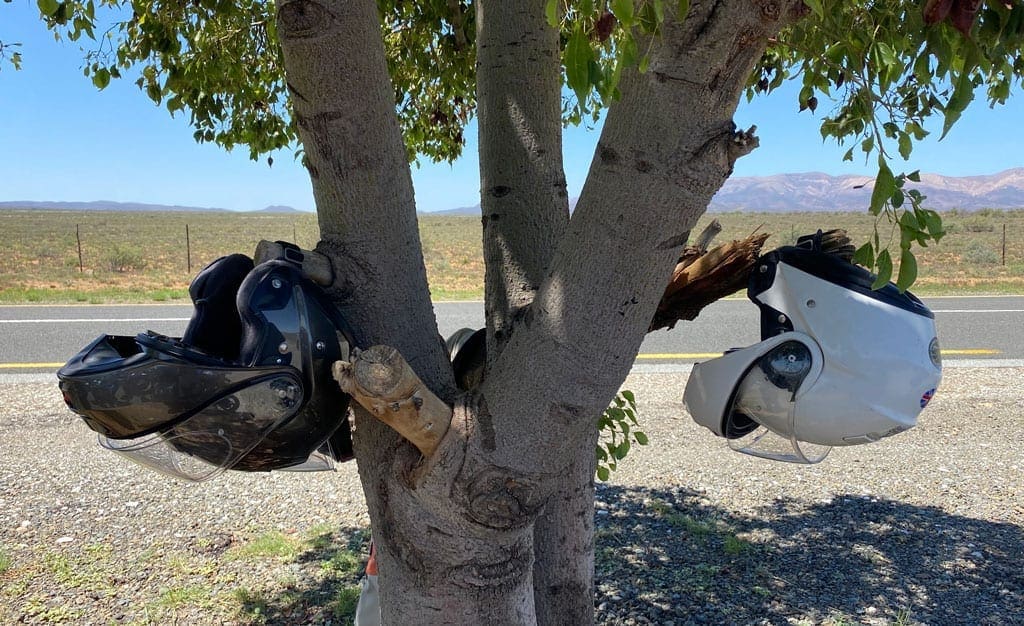 Words & photographs: Mikko Nieminen, Motorcycle Sport & Leisure editor
This was a long day in the saddle. We left the Mount Camdeboo Nature Reserve nice and early to make the most of the cool temperature because the forecast for the day was 39°C. We'd experienced that before and knew that avoiding it as much as possible was the way to go. But we had over 400km to cover so we couldn't escape it altogether…
The day's riding started on dirt as we left the nature reserve the same way we had come in. By now we were all quite comfortable with riding on gravel roads, and quite sensibly all the pillions hitched a ride over the gravel section in the support van, so the riders had a slightly easier job negotiating the corrugations that wanted to shake the bikes apart.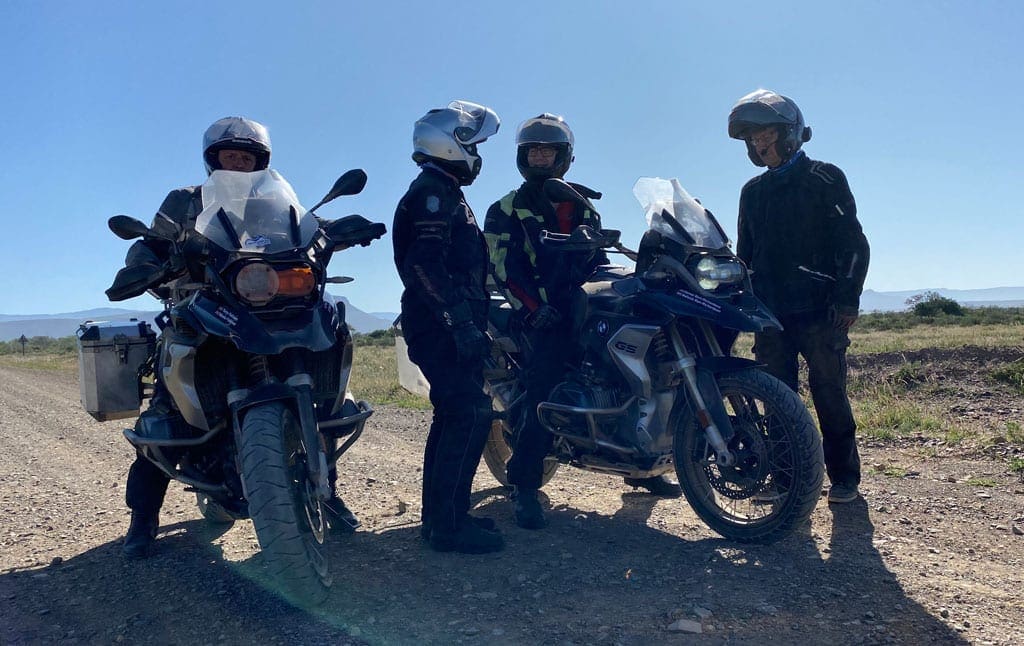 This road was very much like what I had imagined riding in Africa to be – long dirt roads in the middle of a semi-desert landscape. It was fun, but as we reached the tarmac I was ready to ride for a while without the bike shaking all over the place.
Our morning ride took us out of the greenery, towards the hot and dry embrace of the Karoo. After lunch we were in the thick of it – the temperature had reached 40°C, there was no shade, we were surrounded by nothingness, and we faced a road that had a 65km long straight with one slight bend in the middle. It was incredible.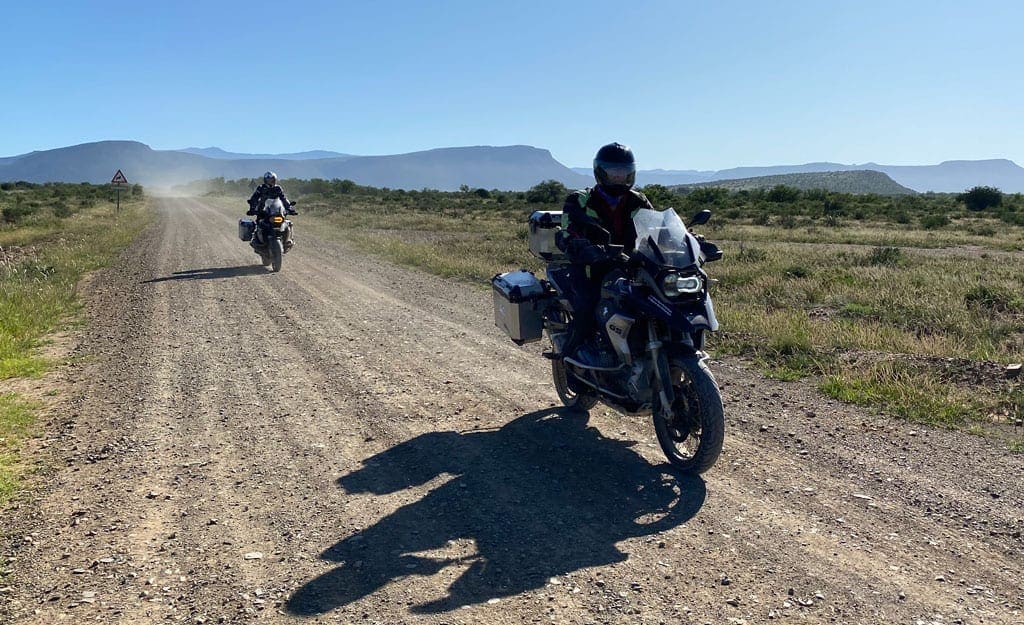 As far as you could see the road stretched out absolutely straight. Riding in a straight line in such heat for that distance was not as easy as you might think. Your mind wanders, your body protests, and you find yourself in an almost trance-like state. This must be what it's like to cross the big deserts in places like Death Valley…
The BMW's cruise control was a very welcome functionality on this road. I think autopilot would have been good too – I could have had a little nap while the bike took me to the Perdepoort Pass where the next interesting bit of road was, just before our next stop at Willowmore. But instead I was keeping the bike in a straight line, watching the signs for Willowmore appear at regular intervals: 100km, 90km, 80km, and so on…
From Willowmore the ride got a lot more exciting again with our path crossing the mountains that mark the northern border of the verdant Garden Route area. We crossed a number of smaller passes first, then the same lovely, fast and flowing Outeniqua Pass into George that we had done on day 5 (which now seemed like ages ago).