Keis heated clothing can trace its roots back to Snug Glove heated inners, which were hugely popular in the 1990s. At the time it was almost a 'cottage industry' with the gloves made in the UK by a team of talented women working from their homes. It was clear that there was an appetite for heated clothing among British motorcyclists and things needed to move up a gear. Keis was formed in 2004, still offering glove liners, but also heated vests. Manufacturing moved to the Far East, where specialist factories could produce clothing in larger quantities, using the latest technology, but still under the watchful eye of the UK-based design team. The range expanded, with outer gloves, heated trousers and boot insoles joining the collection, and within a few years Keis was the fastest-selling brand of heated clothing in the UK. Today, they are available throughout Europe, too.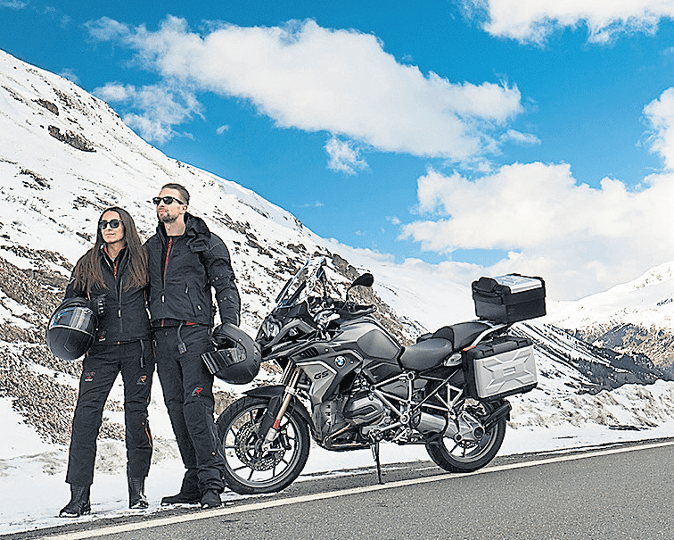 One of the reasons for the brand's popularity is that Keis doesn't just design its kit in the UK, it is tested here too, which makes Keis uniquely suited for the British cold weather rider. All Keis Heated Apparel uses Far Infrared Radiation (FIR) to deliver safe, reliable heat at strategic points. Always with an eye on developing technology, the most recent addition is a Bluetooth controller (operable using smartphone-compatible gloves), removing the need to operate multiple controls and keeping your hands warm. Quality is also central to the design doctrine. Keis was quick to adopt the new CE standard for motorcycle gloves, which means its heated gloves are tested for abrasion-resistance and seam strength. All Keis Heated Apparel heating elements carry a lifetime warranty and a two-year manufacturer's warranty on all products (except batteries that carry a 180-day warranty).
What is 'Far Infrared Radiation? Imagine being in the sun on a cold day; the warmth seems to penetrate your body, at least until the sun goes in. That's Far Infrared. Fine, yet incredibly rugged micro carbon and alloy fibre elements, strategically placed within the garments, provide a lightweight, flexible Far Infrared source with a long service life, offering extreme comfort.
#heatedclothing #heatedgear #heatedmotorcycleclothing #heatedmotorcyclegloves #morebikes #morekit