Ducati has just revealed a new, downloadable multimedia guide for the Ducati Museum – allowing you to access extra content and learn even more about the motorcycles on display.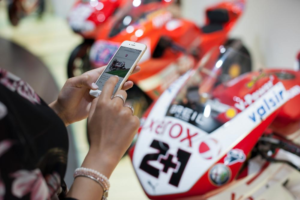 Renewed recently to celebrate Ducati's 90th anniversary celebrations, the museum is stepping into the 21st century, with its new multimedia guide. Through the digital guide visitors have access to extra content, and can discover the details of the motorcycles on display through an immersive digital experience using audio, images, texts and videos.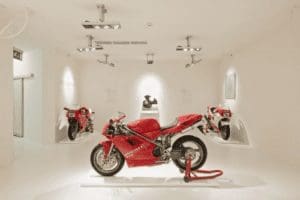 Essentially, the guide is a web app into which you enter an access code provided at the time of ticket purchase. The user then accesses the platform and can choose between two options for content:
Guided Tour – Offers an eight stage itinerary that takes you around the museum and traces the history of the company, the evolution of Ducati's motorcycles and its race machines.
Narrative Paths – Allows you to explore four themes… There's the highlights of Ducati's history, Ducati's racing history, the history its series motorcycles and its socio-cultural context too.