BMW's hotly anticipated R18 cruiser has been caught out on camera, while being shifted around under a tarpaulin. And chances are it's being prepared for a big reveal at EICMA next month.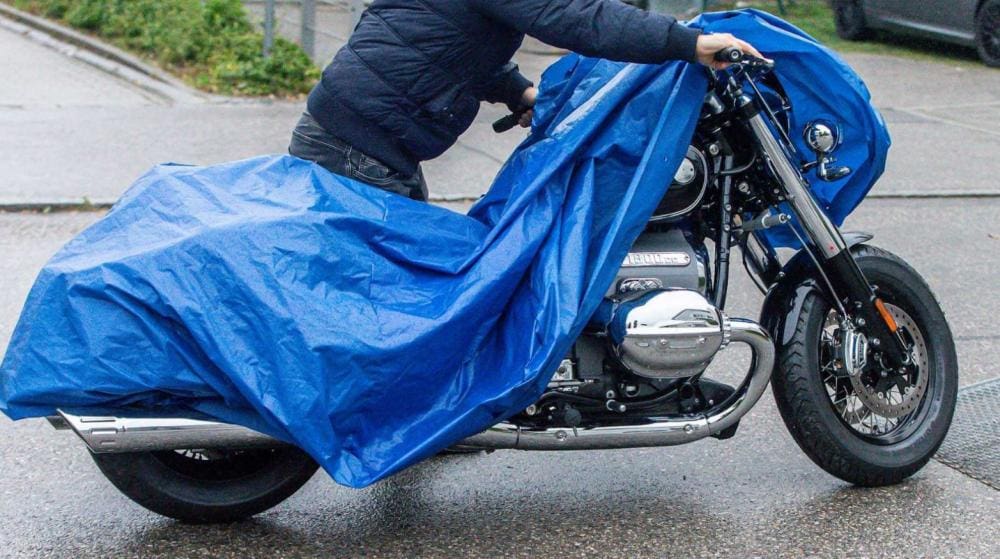 First unveiled as part of the Elegance Competition of Villa d'Este, BMW's R18 concept cruiser is clearly inspired by the German factories original cruiser, the R5. And at first no-one was sure how long we'd have to wait to see the concept make it to market – if at all. But some spy shots have appeared which confirm the bike's pretty much ready to go.
We know it's coming because the French wing of BMW has offered punters the chance to lay down a desposit and get their hands on one of the first bikes to head into dealer – but we've still had no technical information through about the new bike. We know it's going to be powered by an 1800cc motor, and we know it'll meet Euro 5 regulations – but aside from that, there's not much more to say.
Looking close at the images, there are a few distinct changes between the production machine and the concept model. The front wheel's different – it doesn't look like it's the 21 inch one from the concept. And the fishtail exhaust units from the concept have been replaced by long, chrome-plated units. And that's it.
We're expecting to see it at the EICMA show in Milan next month – so thankfully, we shouldn't have to wait too much longer to see the finished production BMW R18 in the flesh and get the full low down on exactly what's going on underneath that retro-inspired exterior.
IF YOU'RE LIVING IN FRANCE AND FANCY GETTING YOUR HANDS ON ONE OF THE FIRST R18'S TO MAKE IT TO MARKET, CLICK HERE.