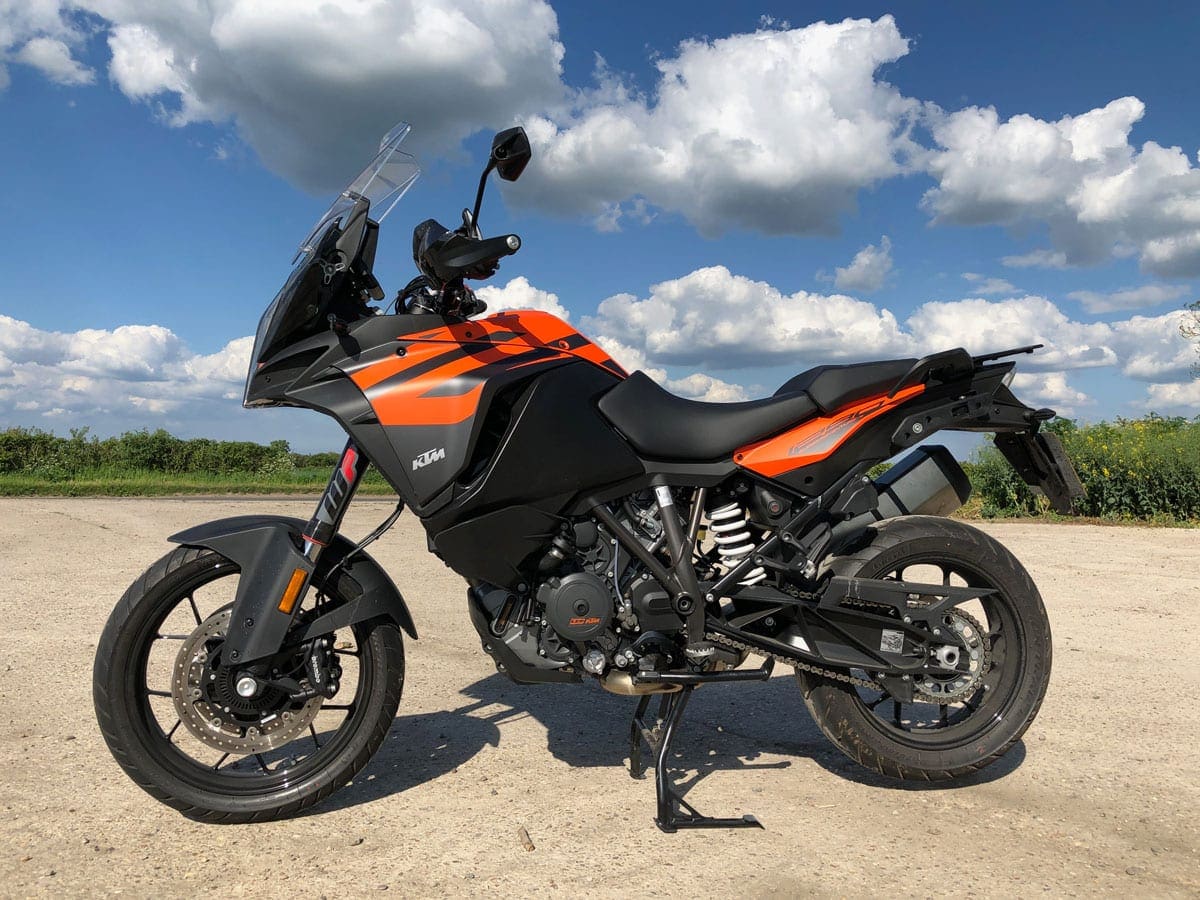 Does anyone else rush to get the first service out of the way?
I remember reading about a guy who picked up his new motorcycle on a Friday, rode it all day and some of the night then took it back to the same dealer on Saturday morning for the first service.
Related articles
I wish I had the same commitment but there's been a little less 'rush', partly after my slide last month I'm still not loving the Pirellis but mainly due to KTM recommending not taking the engine speed above 6500rpm for the first 620 miles.
The electronics know the bike is still in the running-in period and the rev counter flashes bright red if you exceed the recommendation, but with a majority of the torque available from 3500rpm there's still plenty of power to be used.
This relaxed pace definitely contributed to the fuel consumption of 53mpg, pretty decent for a big 1300cc engine and at those figures the 23 litre/5 gallon tank would give a range of over 260 miles. It will be interesting to see how much this changes once the limit has been lifted.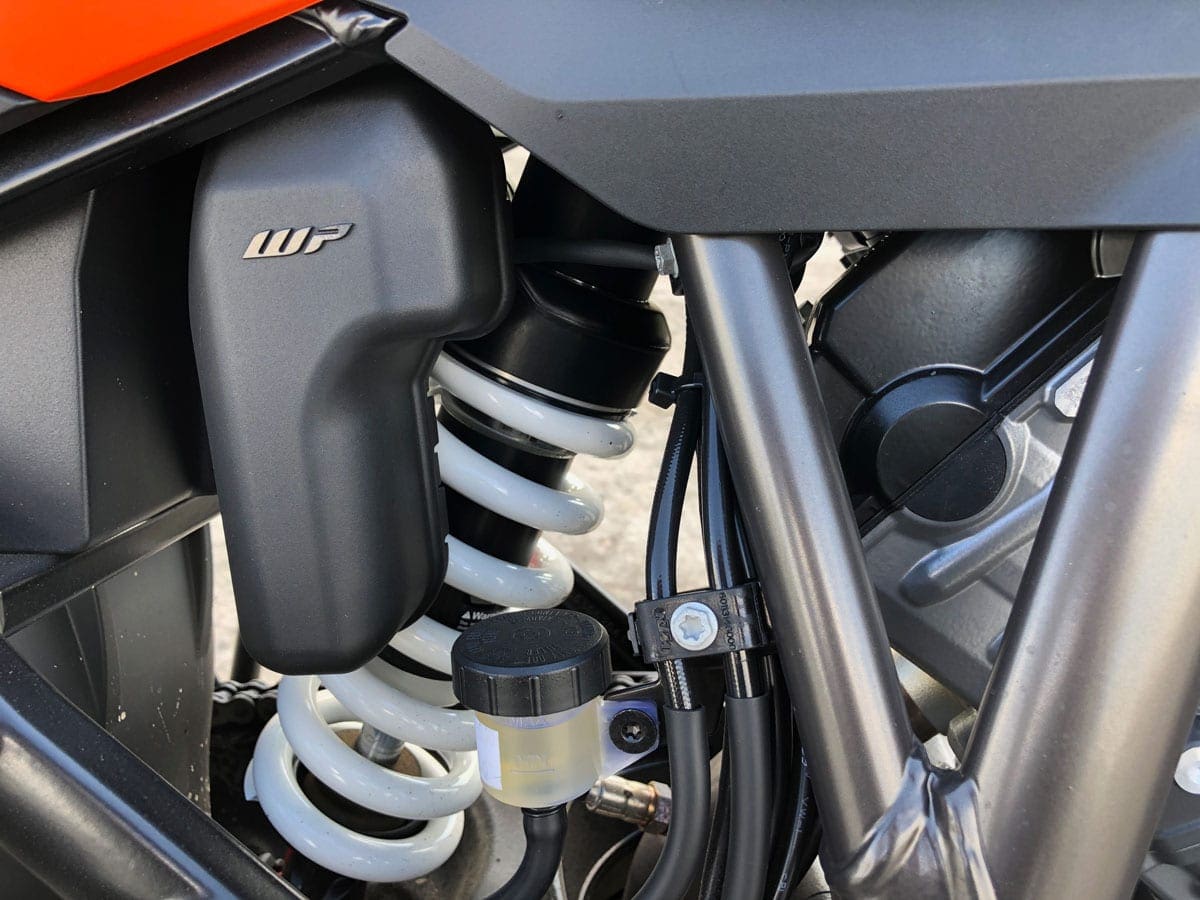 First service
The early morning two-hour ride down the M1 to KTM's UK headquarters and workshop at Silverstone was the usual motorway monotony. It was still chilly so I was glad of the optional heated grips, I only wish there was a dedicated switch, instead you have to scroll through the menus to turn the grips on and adjust between the three levels.
The KTM workshop is a stone's throw from Silverstone Circuit, so after leaving the 1290 in the capable hands of the mechanics I wandered over, unfortunately there was a private event taking place and no activity on the circuit so instead I made do with a breakfast roll and coffee in the café, by the time I had walked back the guys had almost finished with the bike and were just doing a quick road test.