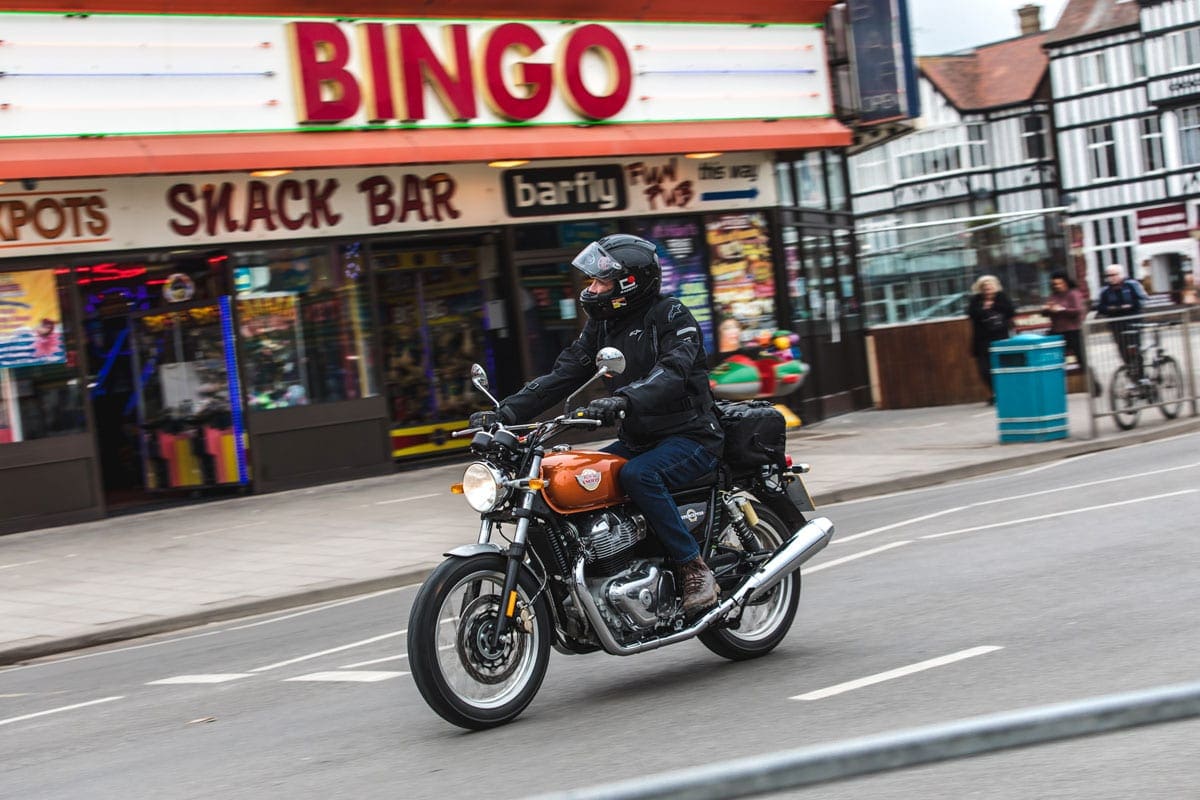 Words/photos: Roger Martin & Mortons Archive
In our quest to explore optimum ways of enjoying our biking into retirement years, we have, in previous columns been considering everything from fitness, to riding position, various styles of bike and more.
Our deliberations have taken us rather quickly through cruisers and sports bikes and now we are considering naked bikes as a category of interest.
Related articles on MoreBikes
Last time we explored the merits of the Classic Enfield 500 and MotoGuzzi V7. As promised, we will now be looking at the other naked retros available.
My initial assumption is that if you were a kid in the 40s, 50s or 60s you may well be drawn to modern retro bikes as having the look from that period without the need to have infinite mechanical expertise to keep one on the road.
Which brings us to the Kawasaki W800, Triumph Bonneville variants and the Enfield Interceptor. I can pass on a few thoughts here as I have owned over a period of many years, a T100, then a T120 and finally a 900cc Street Scrambler before currently being the owner of the latest version of the W800 by Kawasaki.
As I have commented before, you may well now be finding that the plushness of your ride is more important than stiff, sporty suspension and ultimate handling prowess. Although reasonably fit for my seventy years, I have developed some arthritis in my thumbs (apparently quite a common condition) and now find that potholes and road surface imperfections can lead to painful jolting of back, bum, hands and arms.