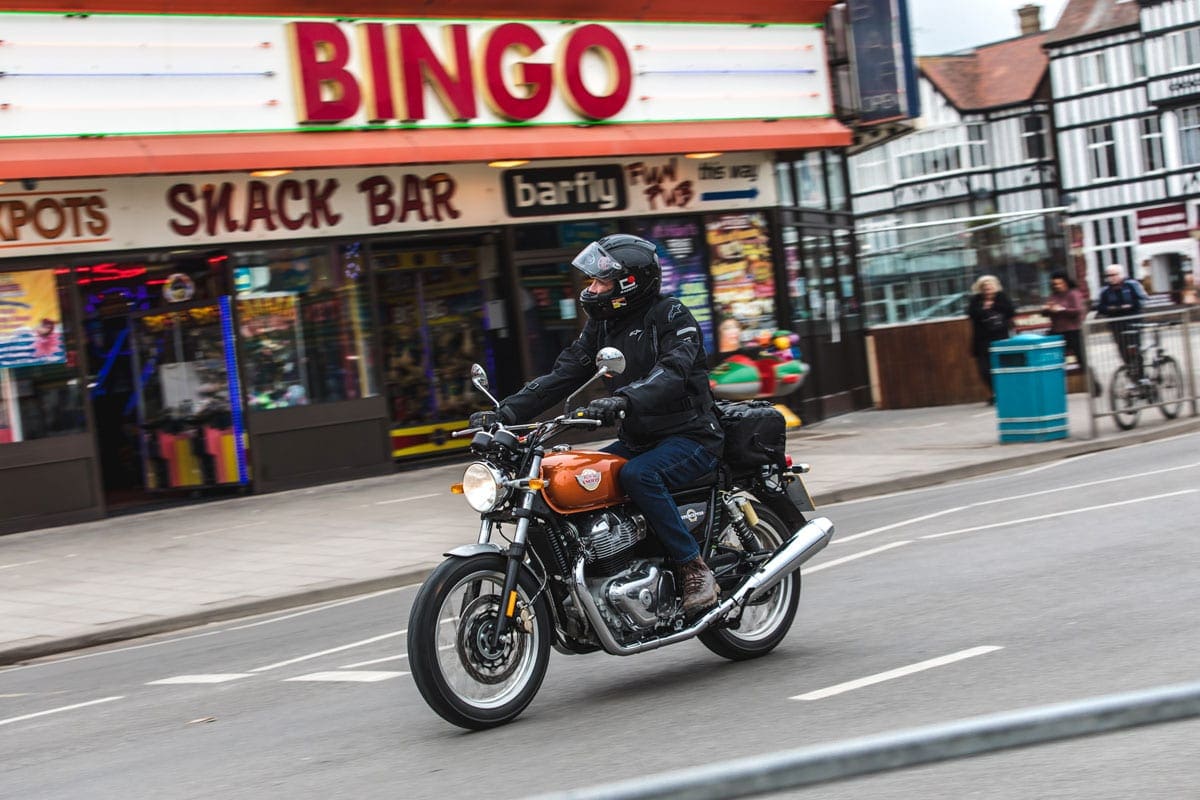 Words/photos: Roger Martin & Mortons Archive
In our quest to explore optimum ways of enjoying our biking into retirement years, we have, in previous columns been considering everything from fitness, to riding position, various styles of bike and more.
Our deliberations have taken us rather quickly through cruisers and sports bikes and now we are considering naked bikes as a category of interest.
Related articles on MoreBikes
Last time we explored the merits of the Classic Enfield 500 and MotoGuzzi V7. As promised, we will now be looking at the other naked retros available.
My initial assumption is that if you were a kid in the 40s, 50s or 60s you may well be drawn to modern retro bikes as having the look from that period without the need to have infinite mechanical expertise to keep one on the road.
Which brings us to the Kawasaki W800, Triumph Bonneville variants and the Enfield Interceptor. I can pass on a few thoughts here as I have owned over a period of many years, a T100, then a T120 and finally a 900cc Street Scrambler before currently being the owner of the latest version of the W800 by Kawasaki.
As I have commented before, you may well now be finding that the plushness of your ride is more important than stiff, sporty suspension and ultimate handling prowess. Although reasonably fit for my seventy years, I have developed some arthritis in my thumbs (apparently quite a common condition) and now find that potholes and road surface imperfections can lead to painful jolting of back, bum, hands and arms.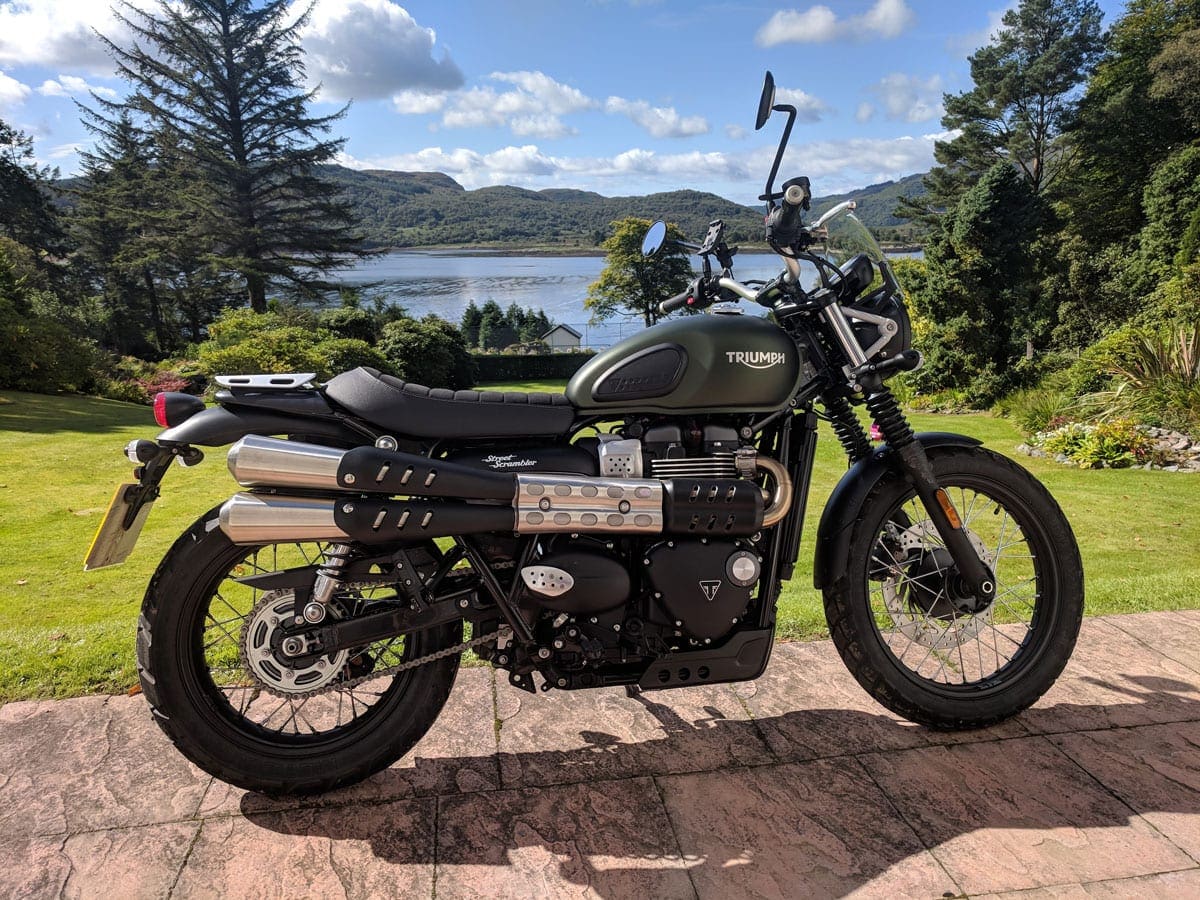 It has been a few years since I owned firstly a T100 Bonneville, and then a T120, but trying one recently I found that the arthritis in my hands started aching quite severely after only half an hour's ride due to jolting through the fairly stiff front forks.
I found myself spending almost as much time looking down at road surfaces for potholes, dropped manhole covers and other imperfections as I did looking at traffic and the view. When the road surfaces were smooth, these bikes were a delight, but alas, due to the state of UK roads this was a rare occurrence.
A few years ago I rode a T120 to north Italy with little problems as the road surfaces in France and Italy were mainly very good. The 900 Street Scrambler fared slightly better and I found the riding position and suspension more compliant which helped a lot, although the saddle is rather on the firm side.
When I heard about the new Triumph 1200 Scrambler with its very long travel suspension, I thought that this might be my ideal bike. How wrong I was… for some reason I found that the ride was cripplingly hard as nails and I reluctantly handed the demo bike back within ten minutes as I could take no more! It just goes to show that it is ESSENTIAL that you try before you buy.
By comparison with the Truimph variants, I have found that the Kawasaki W800 has much plusher suspension and insulation from road imperfections right through from the forks to the rear springing and saddle.
I guess that, in a back to back comparison with the Triumphs, the Kwacker might lose out somewhat on both power at around 48bhp and ultimate handling prowess, but if comfort is an important factor then this may be the decider for you. I bought a new W800 last year and have enjoyed it enormously, and have added a Givi aftermarket screen to reduce fatigue from wind and rain, as well as a pair of 22.5 litre hard panniers from Hepco and Becker's C Bow range which don't look too big for what is a small to medium sized bike.
With a 50 litre waterproof roll bag bungeed across the pillion seat I have enough luggage capacity to disappear for a week without any problem, and what's more, the bikes' weight is still modest, with a low C of G too. BUT. I must emphasise that my findings are personal, and your body will be different from mine. It is vital that you take at least an hour's test ride before you buy to ensure that any purchase is right for you.
If your local dealer does not have a demonstrator of the model you are interested in, rather than buy without trying which could lead to a disaster, why not see if you can locate a good second hand example of the same bike somewhere else and try that out? A few hours spent taking a proper test ride is worth its' weight in gold.
Now on to my last retro candidate for investigation, the Enfield Interceptor 650. These have been incredibly popular as they offer a lot of bike at a very competitive price.
Firstly, I must confess that although I have owned an Enfield Classic 500 and my wife currently owns an Enfield Himalayan 400 which I have purloined from time to time, I have only spent a couple of hours experiencing the Interceptor, which I borrowed for a demo ride.
Whilst the Classic and the Himmy have very soft, plush and compliant suspension which is bliss on my old body, the Interceptor I found to be rather stiffer and rather uncomfortable after the first hour or so. It's not bad, but in a back to back comparison with the Kawasaki W800, I found the latter to be considerably comfier to ride, to the point that I have enjoyed a couple of three hundred mile days without discomfort on the W800.
There is quite a price difference between the two, which you can partly account for when you look at the quality of finishes, but with a bit of haggling you might close the gap a little. Or, of course, as the W800's are pretty much bulletproof, a good second hand model might be the way to go.
OK, so we have had a look at the main retro naked bikes that are available and drawn a few useful conclusions.
But what about all the other naked non-retro bikes out there? Even if I discount large capacity and weighty nakeds, there is still a choice of a vast numbers available from manufacturers around the world from the Honda Monkey 125 upwards. In my next column I will be exploring other options which might work for you. You may be surprised…
Keep your eyes peeled on MoreBikes.co.uk for more from Roger's Retirement Biking series.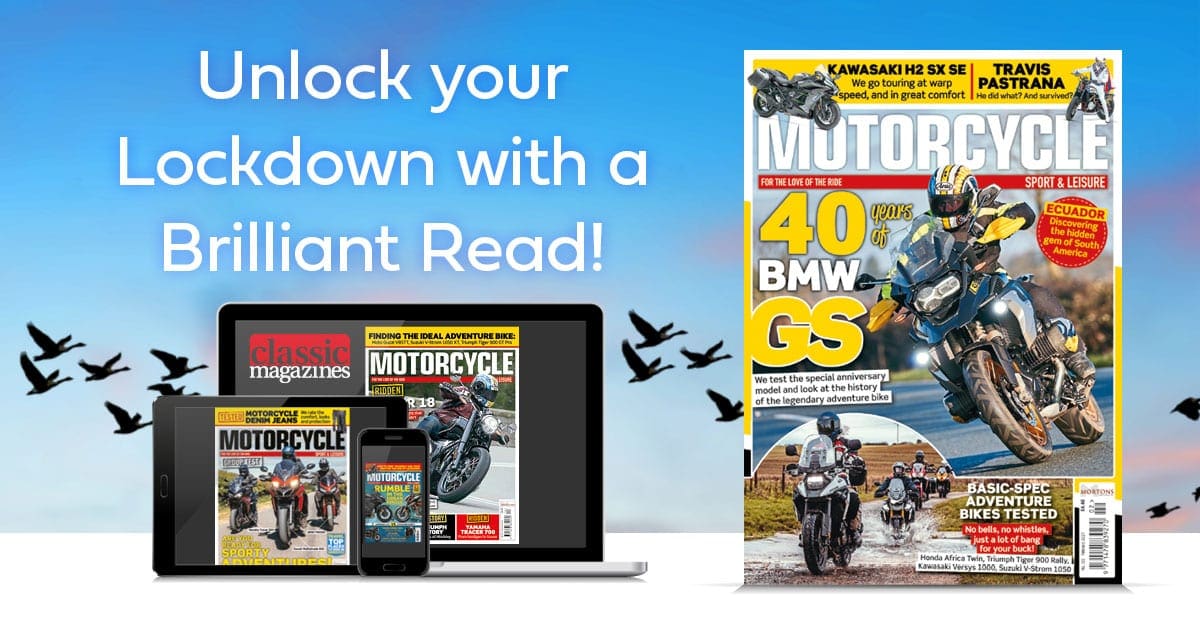 Enjoyed the article? There's are touring tales from every corner of the motorcycle globe, and strong views from expert columnists in every issue of Motorcycle Sport & Leisure magazine. Subscribe today and get your biking fix!
Latest posts by Sam Hewitt
(see all)
Does this get you revved up? Tell us why...
---
---
Subscribe to MoreBikes Newspaper
Get MoreBikes delivered through your letterbox every month. 12 issues for £15. Click here for more information.
---
Get MoreBikes.co.uk Updates
Enter your e-mail address below and you will receive biking news straight into your inbox...



You can unsubscribe at any time.
---