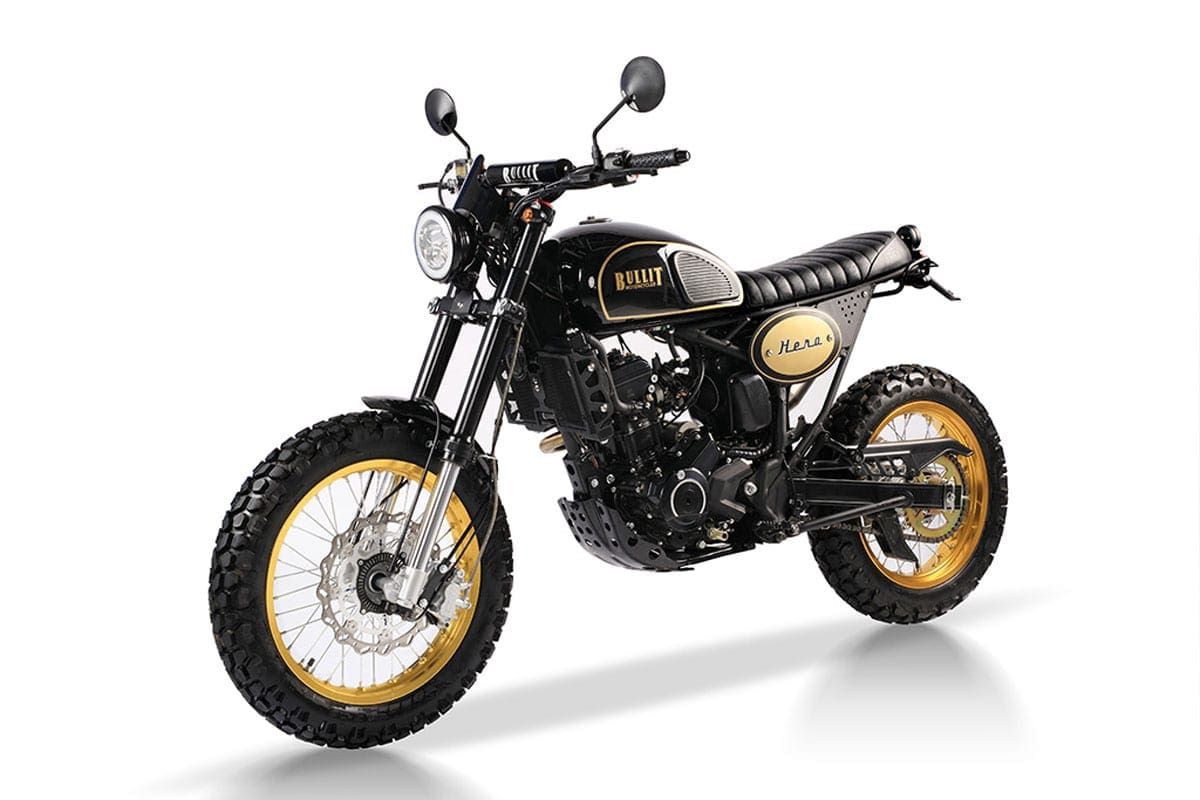 Bullit Motorcycles have announced their new scrambler-styled machine, the Hero 250 model.
Related articles:
Since the launch of the Hero 125 in the over five years ago, the machine has become the most popular machine in Bullit Motorcycles growing range, and now the manufacturer has revealed a 250cc version.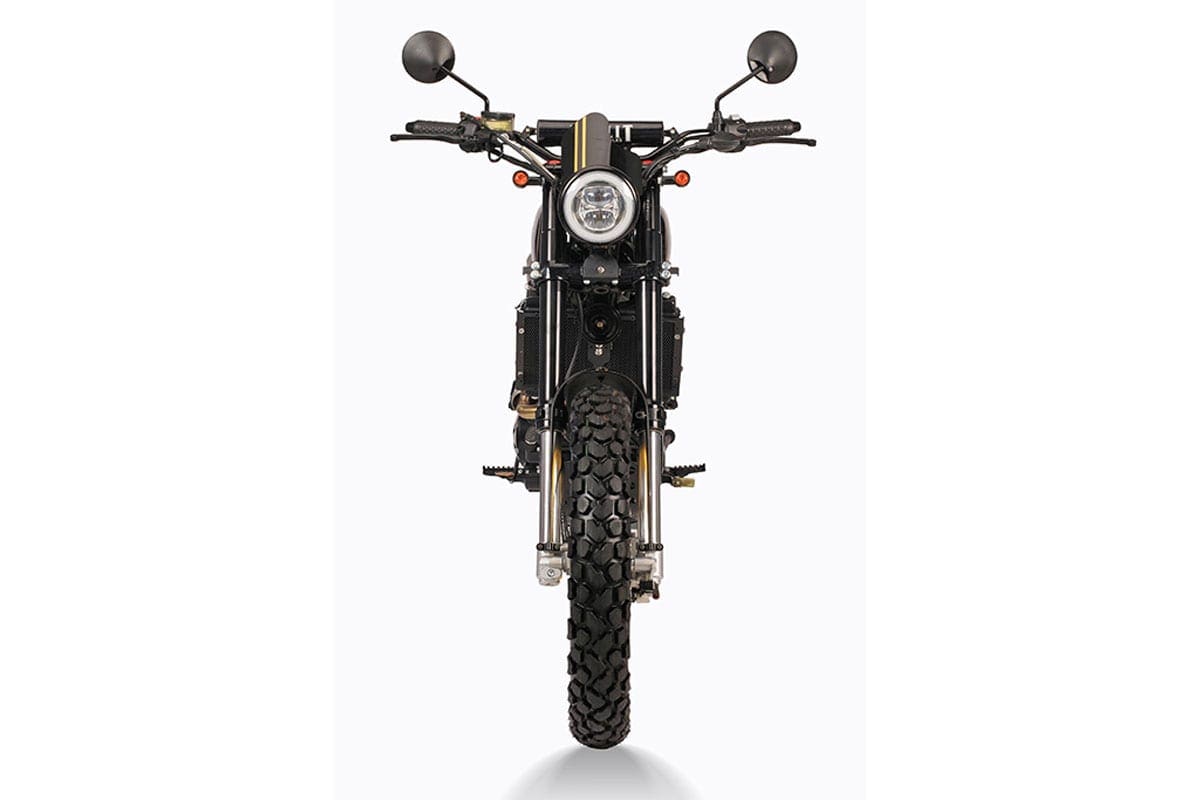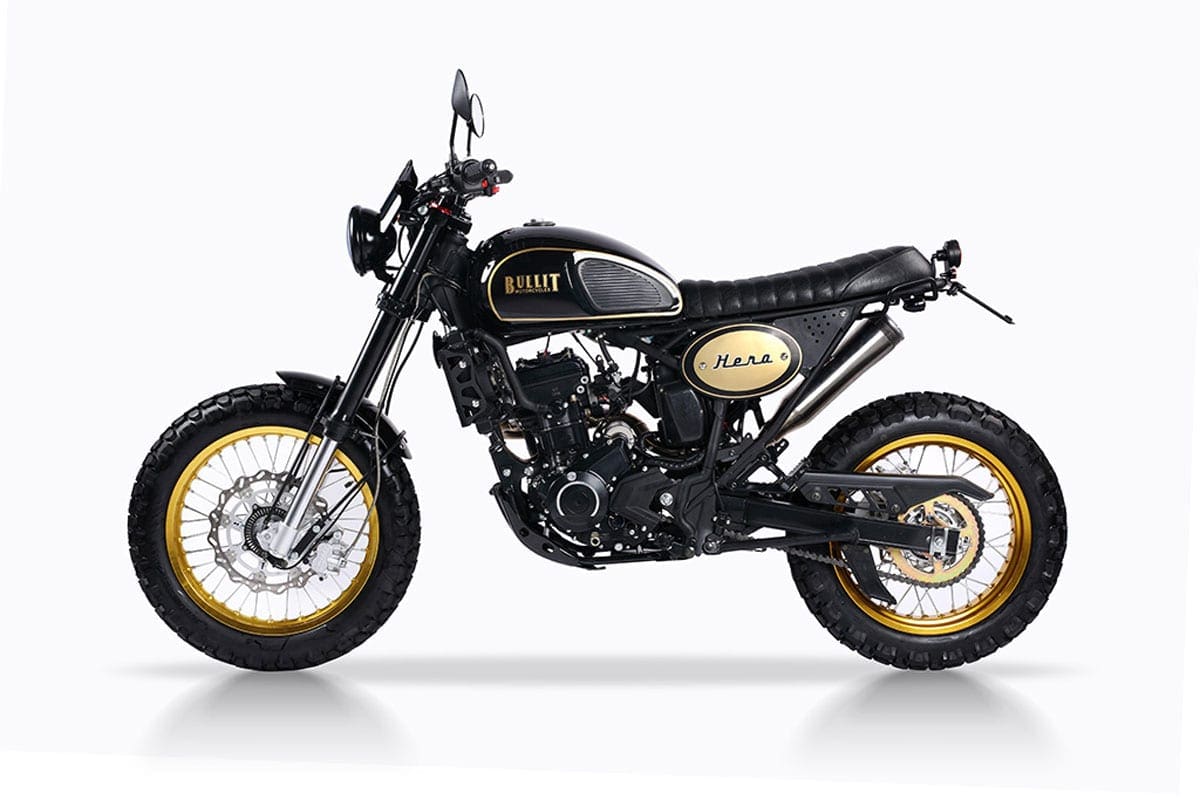 Offering the same scrambler-styling of the Hero 125 and the entry-level Hero 50, the 250cc version is powered by a single-cylinder liquid-cooled Twin Cam 4-stroke engine.
Featuring upside down front suspension, the Hero 250 also comes with a Fastec Swingarm spring oil damper, which has been specifically developed for the all-new machine.
The Bullit Hero 250 will be available in three colours: Gold-Black, which features jet black frame and paintwork accentuated by gold wheels and detailing, the 60s-inspired White Racing option and the traditional Titanium option of the original Hero.
As for price, the bike will cost £3,999 and each machine comes with a two-year warranty. For more information on Bullit Motorcycles, or to find your lo